11:45 AM
It as passed a long time since I last blogged, but the reason for this is the best reason of them all... I really cant find the time for blogging as I'am very busy with all the fun stuf we been working on.
As a kind of resume.
1. KDEmobile PIM work is great, the applications are really shaping up and its fun to work with such brilliant people.
2. Oxygen work as done yet more fundamental steps into provide a immersive and polished experience to the end user. (tons of bug-fixes in oxygen and a lot of pixel polishing gives me the confidence to say this is the best oxygen ever)
3. Preparing a lightning talk with my old great friend David, about some really easy and simple tips about UI design, and how to make applications a more fun experience to the end user. Also we will do a BOF were we hope to do some real app's Ui's improvements (every one is invited)
4. Helping the KDE e.v. foundation along with Eugene (Eugene did most of the work :) ) in the great
join the game.
Its a great idea and I hope all of you join the game as-well. Also provided a bit of help in the artwork for Akademy.
5. Doing icons, (yes that never stops), and I found again the pleasure in doing them. After spending the last years of my life mostly doing icons I have to say that for a moment I was fed up with them :)
The last icons we did (yesterday and today) its a couple of status user icons in regard to meetings.
So see you all in Finland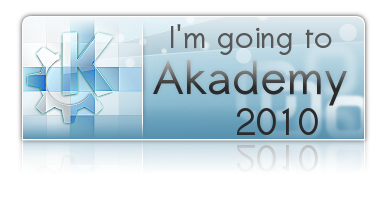 7 comments
Make A Comment